xTool D1 Air Assist Set
€189,90 με ΦΠΑ
Description
Description
The air assist set is a necessary part for laser cutting and engraving machines.
It is suitable for xTool D1 (5W/ 10W).
It provides a steady and high-pressure flow of air to blow away the smoke, which is very hot and may make the workpiece turn yellow. Help you get better work. In addition, it can improve the efficiency of laser processing and thus save your time.
We provide a new light shield for the air assist set, so that the machine can work at its best with the air assist set.
Hopefully it'll be a big surprise for you.
Features
High-quality materials: metal nozzle, resisting high temperature.
Large and steady air output: 30 L/min, blowing away smoke and residue produced during laser processing
Super silent: little noise and vibration in operation.
Small in size: can be placed on desktop.
Easy installation: can be easily transformed and upgraded
Specifications
Power supply voltage: 110V AC-60Hz
Air output: 30 L/min
Rated power: 17W
Compatible with: xTool D1 (5W/ 10W)
Parts List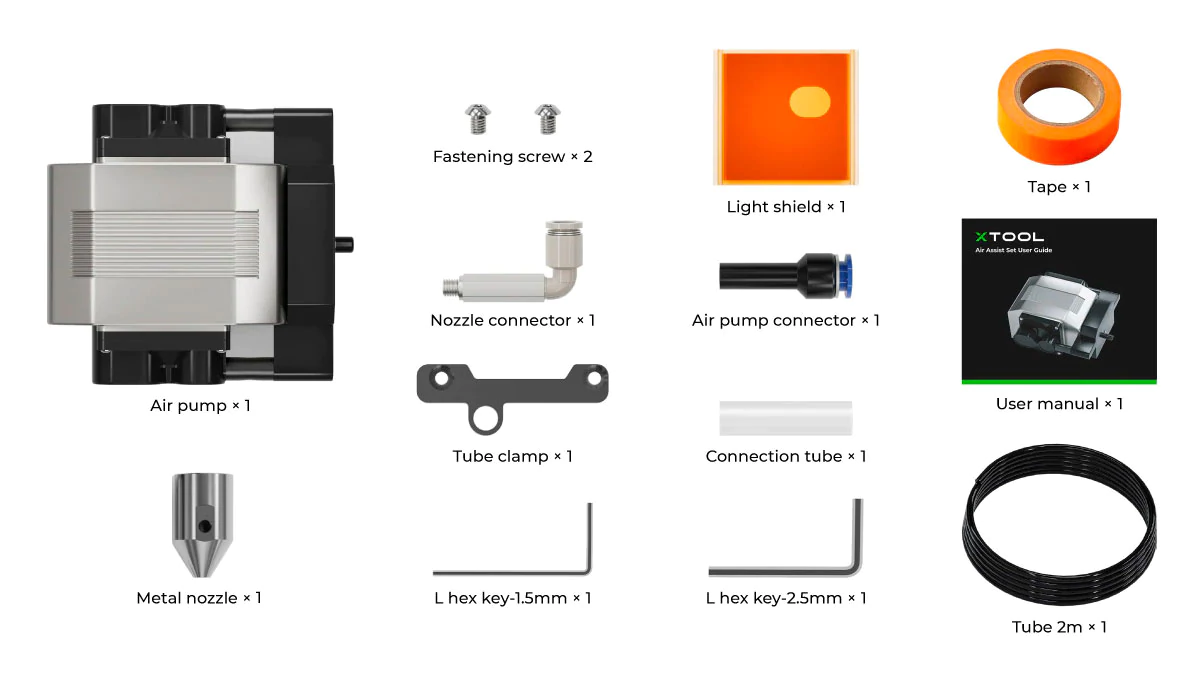 How to Install the Air Assist Set for xTool D1
Additional information
| | |
| --- | --- |
| Weight | 4,200 kg |
| Κατασκευαστής | |